Our events team has everything you need to host the perfect event — whether it's a holiday party, wedding shower, rehearsal dinner, birthday celebration, business meeting, or just an excuse to get friends together for an unforgettable evening of food and drink.
Whatever the size of your event, our team promises to help you plan every detail — from the food and drink to ambience and decor — and deliver a truly memorable experience for you and your guests.
To learn more, submit our online event inquiry form or  contact:
Anna Ignatovich  |  Event Coordinator
anna.ignatovich@verbenakc.com
913.329.7800
We offer a variety of elegant indoor and outdoor spaces for private dining and events, including the private dining room, covered patio, and Lakeview Terrace.
Private Dining Room
Accommodates up to 30 people
Available for Monday-Saturday for breakfasts, lunches, cocktail parties, and dinners
Multiple configurations, including formal sit-down dinners and standing cocktail
Overlooks courtyard, gardens, and lake
Includes digital display for presentations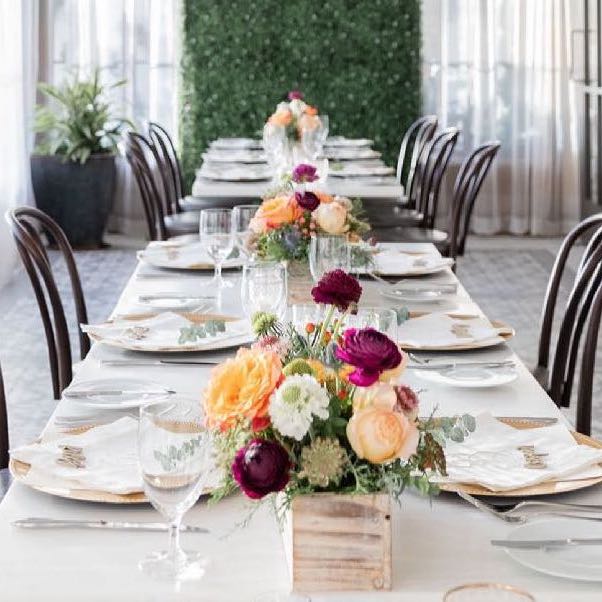 COVERED PATIO
Available in multiple configurations, including combinations with Lakeview Terrace
Half patio accommodates 30 people
Full patio accommodates up to 50 people for sit-down dinner, and 70 people for cocktail party
Available for Monday-Saturday for breakfasts, lunches, cocktail parties, and dinners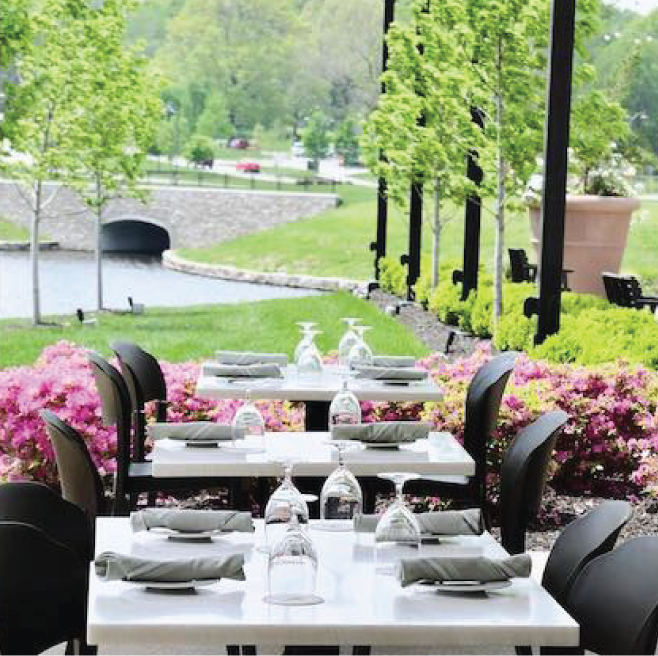 LAKEVIEW TERRACE
Available in multiple configurations
Accommodates up to 70 people
Available for Monday-Saturday for breakfasts, lunches, cocktail parties, and dinners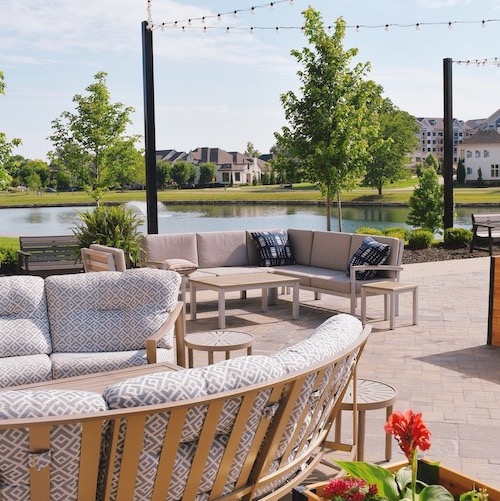 We offer a variety of menu options for breakfast, lunch, dinner, and cocktail parties. Our Event Coordinator will work with you to select the perfect menu for your event. View Menu Options >
Plated Lunch
Choose from one-course, two-course, and three-course options, available Monday-Saturday, 11am-2pm.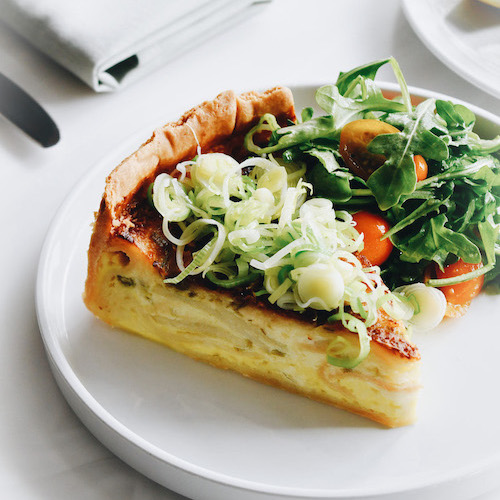 Plated Dinner
Choose from a variety of multi-course plated dinner menus, available Monday-Saturday. (Pre-dinner appetizer and hors d'oeuvres options are also available. )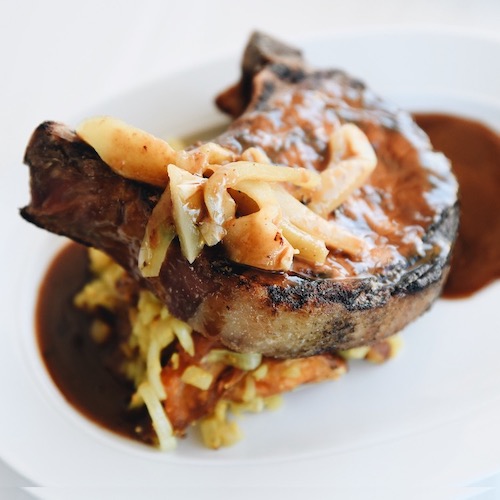 COCKTAIL PARTY
Choose from a selection of appetizers and hors d'oeuvres, served buffet style, for a casual gathering in the private dining room or on the patio. (Can be combined with plated dinner options.)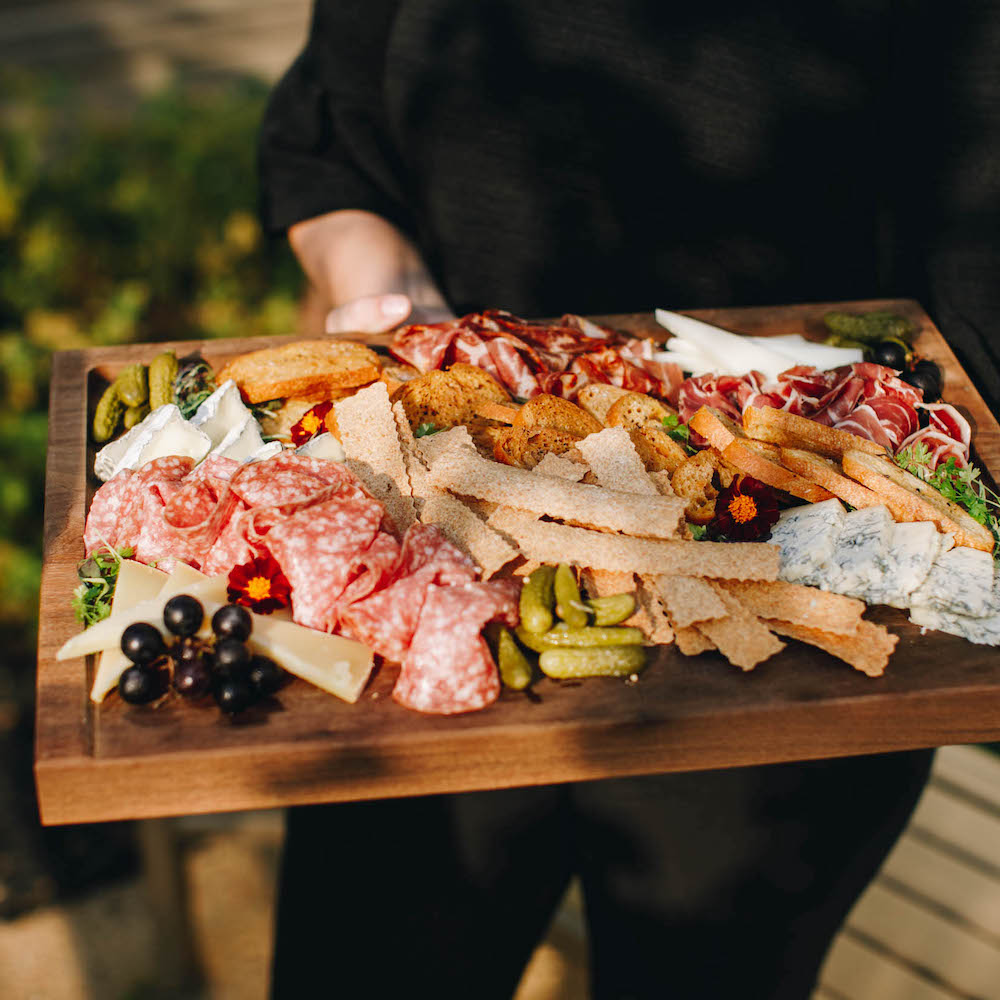 BREAKFAST
Our private dining room is the perfect setting for a breakfast event or business meeting. Choose from a variety of house-made breakfast breads and pastries, as well as plated options. We also offer freshly brewed coffee, teas, and fresh juices.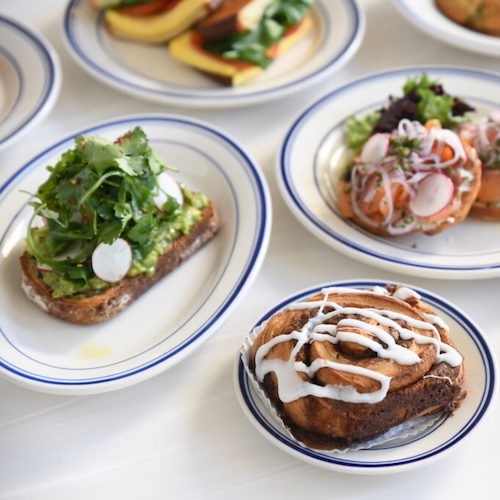 All events with liquor offerings to guests are charged by consumption for all alcoholic beverages. While the restaurant does not have specific bar packages available for events, we do offer the following options to help guide you with your decision in regard to offerings for your guests from the bar.
When choosing to offer pre-selected beverage options our event planner will provide you with the most current beer, wine, and cocktail lists to make selections.
Open Bar
Guests may order any beverage from the cocktail list, wine, and beer. No restrictions.
Custom Bar
Guests may order cocktails, wine, and beer from pre-selected items the host has chosen.
Beer and Wine
Guests may order beer and wine from pre-selected options the host has chosen.
View our current wine, cocktail, and beer offerings >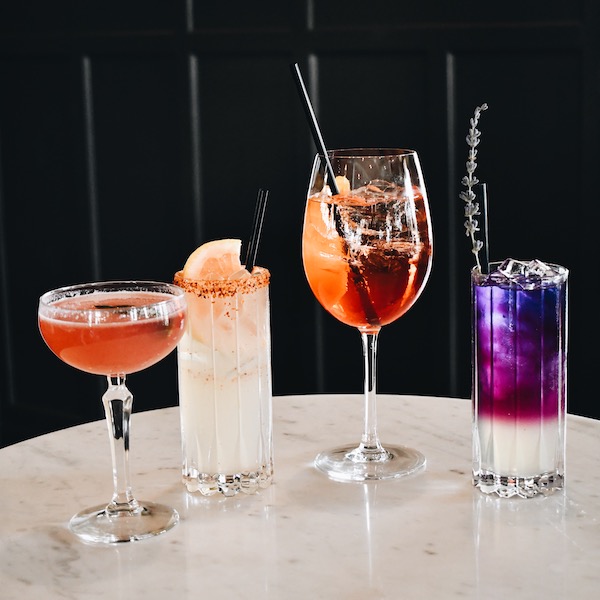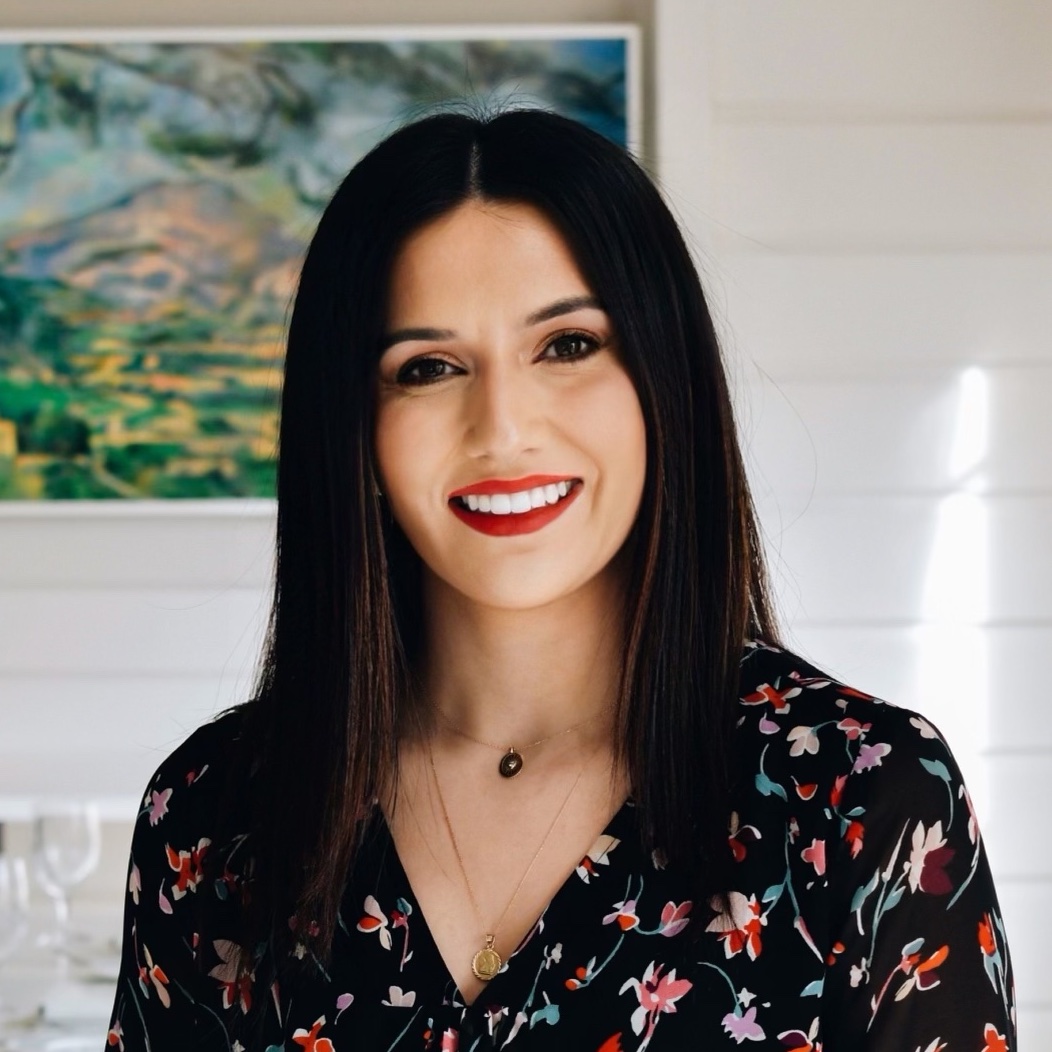 ANNA IGNATOVICH, Event Coordinator
Anna has been a server at Verbena since the restaurant opened in 2020 and is now responsible for coordinating private events. 
"The thing I like most about my job is being around people. I'm a very social person, and I love how many different people I meet on a daily basis." 
Anna grew up the Kansas City area and has been in the restaurant industry since she was 16, gaining extensive experience in serving, banquets, and catering. In her free time, she enjoys spending time with her two kids, hanging out with friends, vacationing, going to the gym, and journaling.
Interesting facts about Anna:
She can speak Russian, but not Spanish. (Her mom is Russian, her dad Mexican.)
She appeared in several Huggies commercials as a baby and wanted to become an actor when she was younger.
She has a "weird obsession" (her description, not ours) with hippos.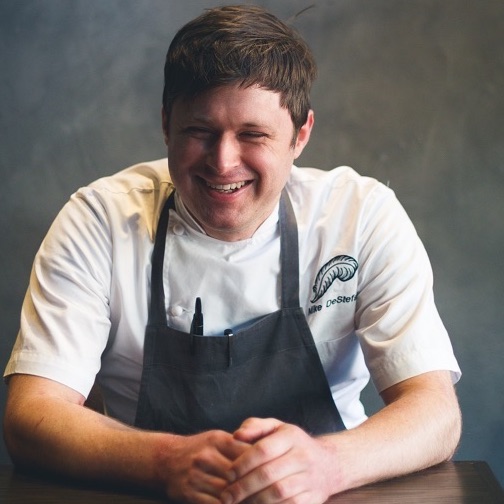 MIKE DeSTEFANO, Chef de Cuisine
Mike, a Kansas City native, graduated from Johnson and Wales University in 2008 with a culinary degree and the University of Missouri in 2010 with a Bachelors in Hospitality Management. Between schools, Mike worked in Washington, DC, for Chef Todd Gray at his restaurant Equinox. While attending MU, he worked for Chef Aaron at Le Bourgeois Winery. Upon graduating from Mizzou, he moved to Chicago and worked under Chef Andrew Brochu at Kith & Kin, Graham Elliot, and El Ideas.
In 2014, Mike joined The Alinea Group to build Roister with Chef Brochu and Chef Achatz. Mike worked at The Aviary until Roister opened in April 2016. He served as Roister's Chef de Cuisine until 2019.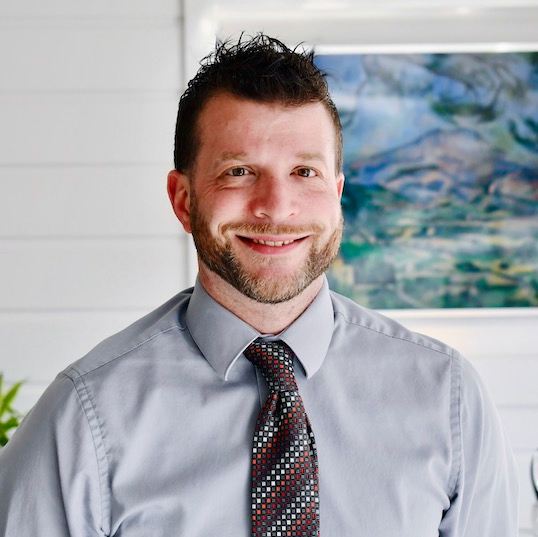 ZACHARY CLASTER, General Manager
Born and raised in Kansas City, Zach developed his passion for food and hospitality growing up in a large family and helping his mother and grandmother cook for family get-togethers. Starting work in restaurants at an early age, Zach has experience in nearly every facet of the industry, including cooking, catering, serving, bartending, and managing.
With a degree in business management, Zach has spent more than 15 years in restaurant management, including positions with Hereford House, Pierpont's, Blind Box BBQ, and Bristol. He is passionate about providing all guests with a great all-around dining experience — from food and drink to service and ambience.
When not busy at the restaurant, Zach enjoys spending time with his three boys, sports, cooking, and being active outside. He's also an avid traveler, having journeyed to Israel, Budapest, Greece, and across the U.S.
"You learn a lot about someone when you share a meal together." — Anthony Bourdain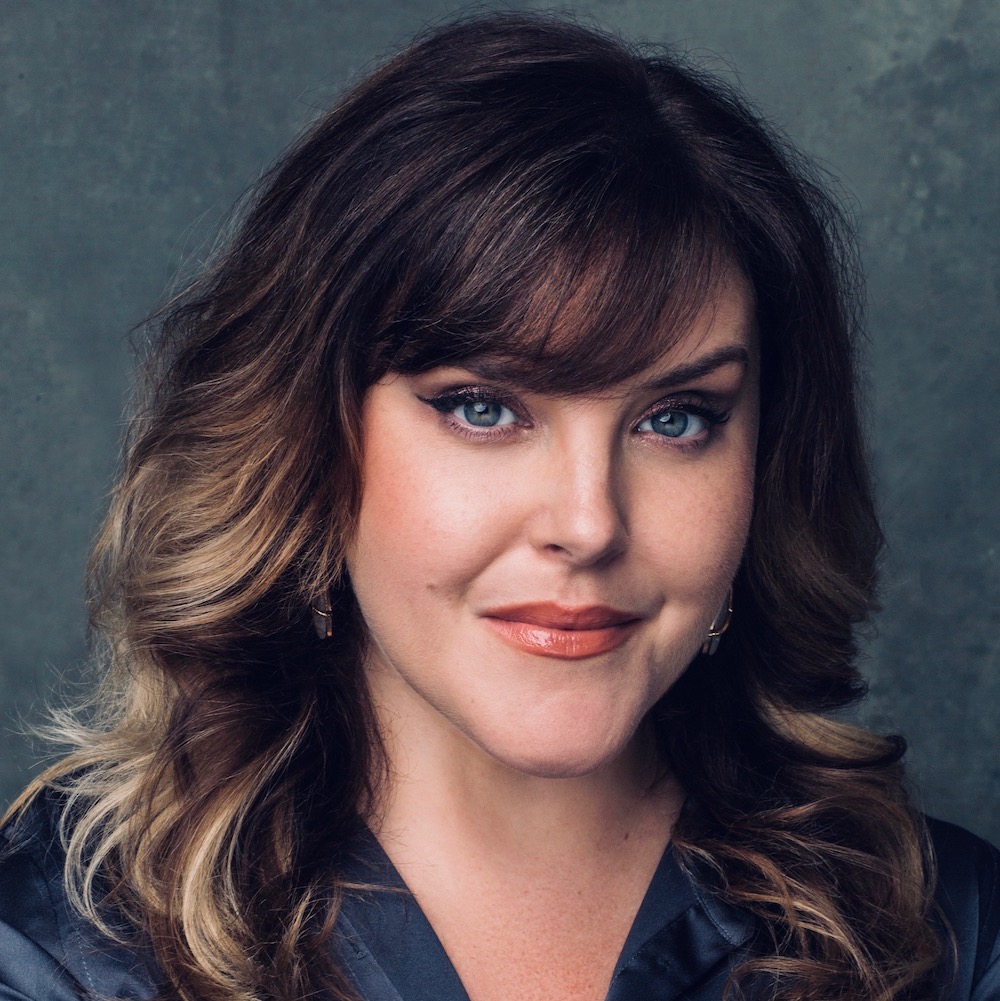 TARA CURTIS, Wine & Bar Director
Tara is the Wine and Bar Director at Verbena. In her role, she works with her bar team to create seasonal cocktail and mocktail offerings, curates the wine list, and works with private events on beverage options to enhance their experience. She is currently studying for her Sommelier certification with the Court of Master Sommeliers, receiving a full scholarship from the organization to do so.
Tara has been in the restaurant industry for nearly 20 years. Previously, she worked at Union Square Cafe, the flagship restaurant from Danny Meyer's Union Square Hospitality Group. While there, she was a captain for private events, received wine and beverage training from industry leading professionals, and worked closely with the chefs to expand her food knowledge as well. She also worked at Gram and Dun for a number of years, as well as multiple restaurants and bars during her college years at Mizzou.
Tara is also an opera singer and loves using the skills honed in that career in her hospitality world. She will happily chat with you about anything music related for as long as you like and tell you embarrassing stories about falling onstage.
A FEW KIND WORDS FROM OUR CLIENTS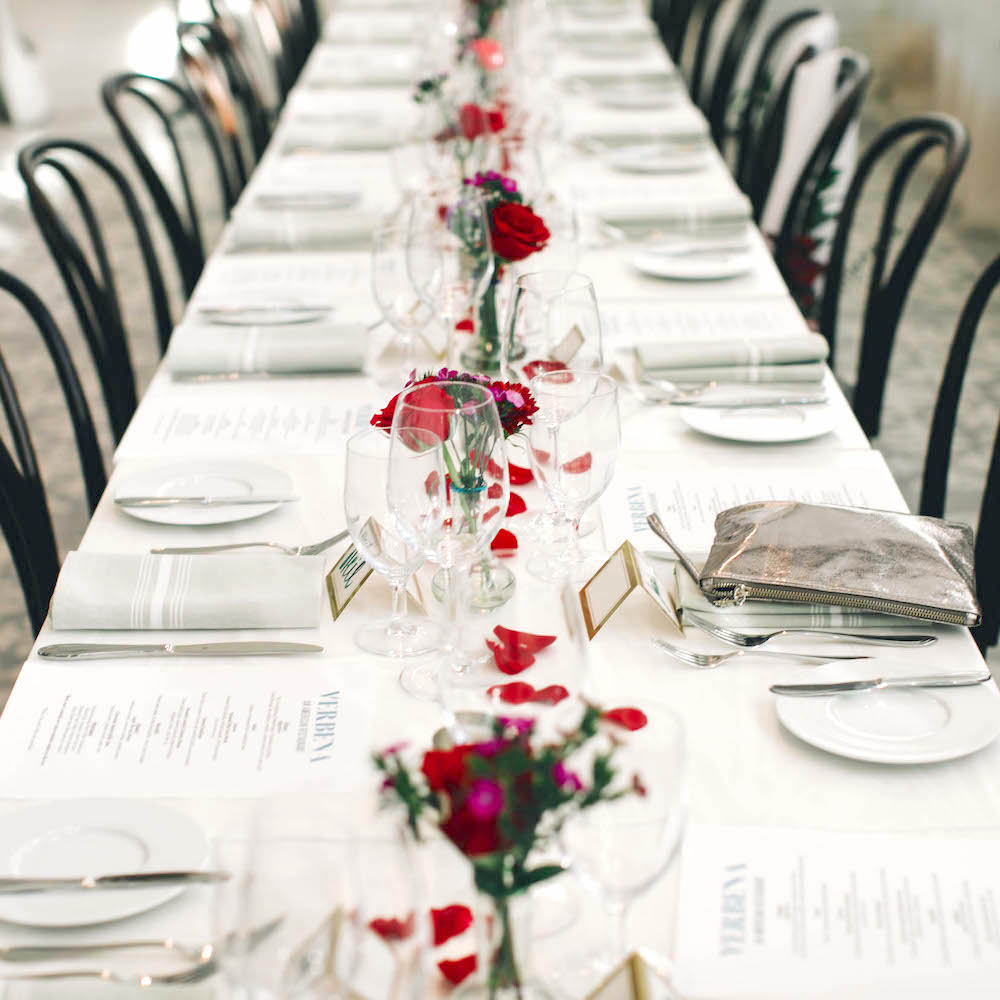 "I just wanted to say THANK YOU!!!
I was completely taken back at how beautiful everything was…I had been dealing with a lot of behind-the-scenes stress prior to coming in, and when I walked in, I was just overwhelmed with joy! Just perfect!
Everyone at Verbena went above and beyond! I've gotten tons of feedback about how beautiful it was! I absolutely will be recommending Verbena to all my clients for all events! I am just blown away! Thank you, thank you, thank you!"
— Mackenzi Maska
"When I reflect on 2020, and all the scary, crazy things that ensued — not to mention a year full of disappointments — I have one very treasured memory. My daughter was married on the green in front of Verbena, followed by dinner on the patio for 27 people.
And although it was a chilly evening, our hearts were warmed by the beautiful event. Your location created a gorgeous backdrop for the nuptials. And the dinner was fabulous!"
— Marybeth Mack