Due to capacity limits, reservations are highly recommended. Reservations can be made online or by calling the restaurant at 913.329.7800.
Call 913.329.7800 to place your order for carryout or curbside pickup.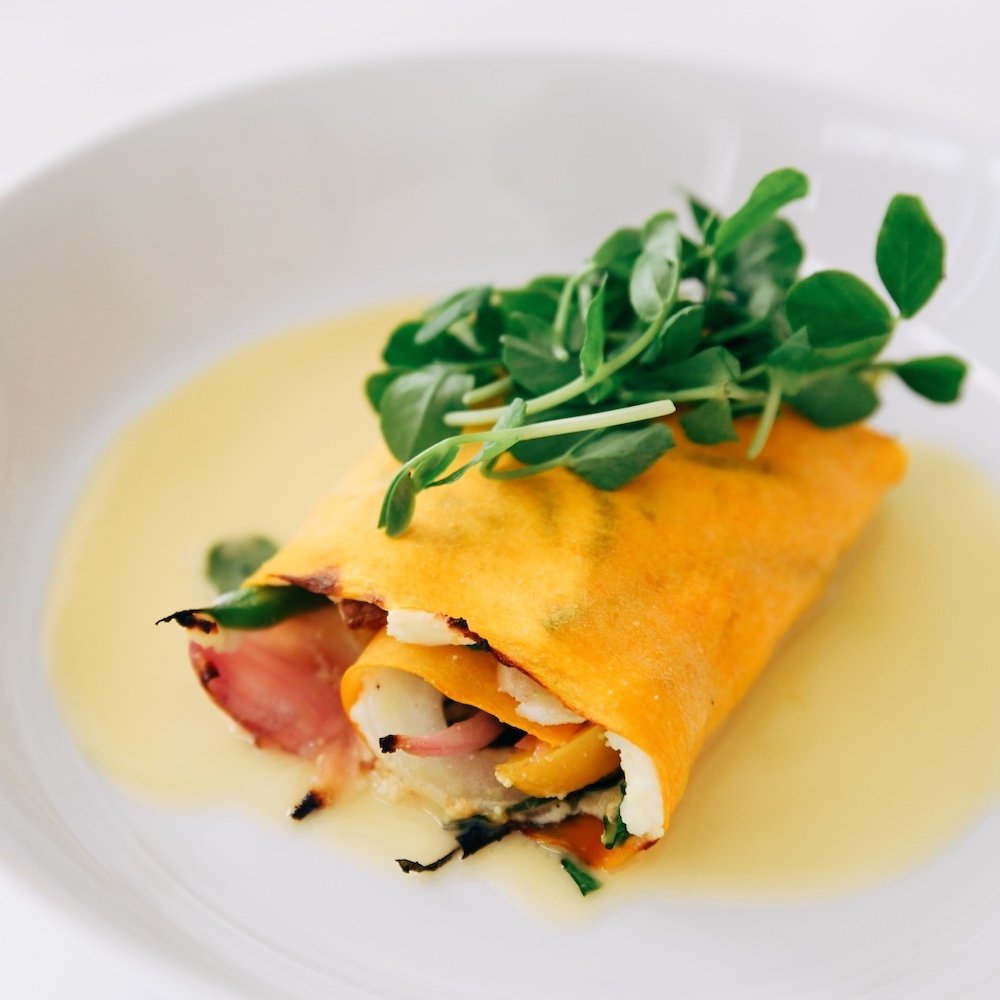 Menu subject to change based on season and availability of ingredients. 
Dressed Egg, old bay, sardine — 6
Salt Cod Croquette — 7
Olives, preserved lemon — 7
The Trio
dressed egg, salt cod croquettes, olives — 15
Cheese
seasonal selection of artisanal cheese
single – 7  |  two – 13   |   three – 19
Meat Board
cured meats, smoked duck, liver mousse, pickles, stone fruit compote, tartine — 18
Lemon Verbena Mussels
prince edward island mussels, white wine, shallot, garlic, coconut milk, lemon verbena — 15
Clams Casino
cherrystone clams, shallot, garlic butter, bacon, parmigiano — 15
Crab & Artichoke Dip
artichoke, mascarpone bechamel, garlic, old bay, lemon cracker — 18
Seasonal Soup
chef kara's daily selection — cup 7 | bowl 10
New England Lobster Chowder
bacon, a hint of sherry, toasted brioche — 11
add Grilled Chicken (8) or Grilled Salmon (9)
Caesar Salad
romaine, anchovy, crouton, parmigiano, caesar dressing — 11
The Wedge
tomato jam, red onion, bacon lardon, gremolata crumb, stilton, buttermilk dressing — 12
Waldorf Salad
candied walnut, apple, celery root, grape, crème fraîche, celery leaves — 13
Roasted Pickled Beet
goat cheese, honey-candied hazelnut, arugula, blood orange vinaigrette — 13
Steak Salad
dry-aged new york strip steak, blue cheese, avocado, mixed greens, pickled red onion, buttermilk vinaigrette — 18
Lobster Mac & Cheese
sharp vermont cheddar, nutmeg, herb breadcrumb — 17
Grilled Salmon Filet
parsnip potato purée, grilled broccoli rabe, scallion vierge, crispy parsnip — 18
Sea Scallops
pan-seared diver scallop, black rice risotto, green bean, verbena brown butter — 19
Fish N' Chips
tempura-battered fish, malt vinegar fries, grilled broccoli rabe, tartar sauce — 16
Kennebunkport Lobster Roll
fresh maine lobster tail, brioche, horseradish crème fraîche, lemon, chive, malt vinegar fries — 19
Burger
brioche bun, cheddar, wiener kitchen bacon, pickled red onion, lettuce, mayonnaise, house cut fries — 17
Roasted Chicken
herb-roasted amish chicken, mushroom risotto, fresh-grated parmigiano, thyme jus, butternut squash confit — 18
Prime KC Steak
dry-aged grilled prime steak, chimichurri, garlic wilted spinach, house-cut fries — 22
Butternut Squash Roll
butternut squash filled with wilted green, roasted beet, herb butter, asparagus, mushroom, ricotta, verbena beurre blanc — 20
kara's scalloped potato gratin — 7
mushroom risotto — 7
grilled broccoli rabe with parmigiano — 7
sautéed mushrooms with garlic — 7
CHEF DE CUISINE: Kara Anderson
PASTRY CHEF: Sara Osborn 
$5.00 split plate charge.
Note: Consuming raw or undercooked meats, poultry, seafood, shellfish, or eggs may increase your risk of food borne illness, especially if you have a medical condition.