Due to capacity limits, reservations are highly recommended. Reservations can be made online or by calling the restaurant at 913.329.7800.
Call 913.329.7800 to place your order for carryout or curbside pickup.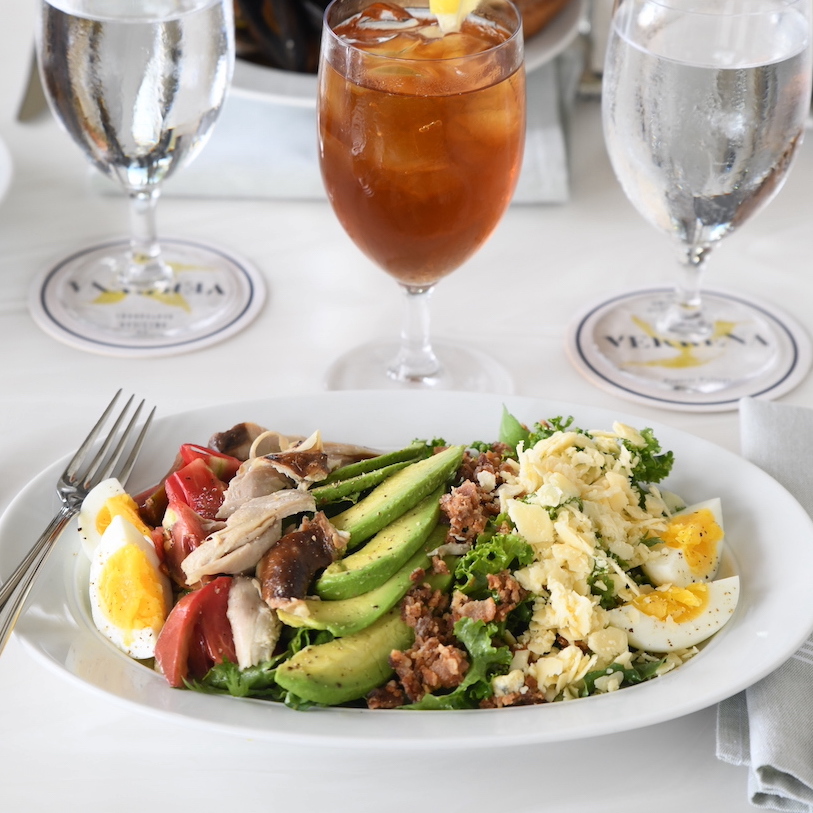 Menu subject to change based on season and availability of ingredients. 
TOP NECK CLAM STUFFIES
onion, celery, tomato, herb bread crumb, hot sauce — 9
OLIVE
preserved lemon — 6
DRESSED EGG
old bay, sardine — 6
THE TRIO
dressed egg, clam stuffies, olive — 15
SMOKED SALMON
dutch baby, crème fraiche, shallot, caper — 11
SHRIMP CEVICHE
avocado crema, wiener kitchen chorizo — 12
HOUSE-CUT FRIES
dry vinegar spice— 7
PICKLED CUCUMBER
onion, herbs — 6
SOUP OF THE DAY
chef's daily soup selection
cup — 6
bowl — 10
DUCK CONFIT SALAD
harbison cheese gougeres, arugula, warm mustard vinaigrette — 11
CAESAR SALAD
romaine, aged parmesan, garlic crouton, anchovy dressing — 11
[add chicken – 6   add shrimp – 6]
ROOT VEGETABLE SALAD
artisan green, local organic vegetable, verbena vinaigrette, house crouton — 12
CRAB DIP
artichoke, mascarpone bechamel, garlic, old bay,lemon cracker — 18
WARM MUSHROOM TART
blue cheese, artisan green, shaved shallot, olive oil — 15
CRISPY BRAISED CABBAGE
buttermilk-chive vinaigrette, bacon, breadcrumb — 12
NEW ENGLAND CLAM CHOWDER
bacon, spiced cracker — 11
STEAMED MUSSELS
white wine, shallot, parsley, chorizo butter — 17
SEASONAL SELECTION OF ARTISANAL CHEESE
with crackers and accoutrement
single cheese ~ 7       two cheese ~ 13       three cheese ~ 19

PORK BELLY PASTRAMI
wiener kitchen pastrami bacon, crispy pork shoulder, sauerkraut, horseradish apple butter, english muffin, homemade chips — 17
HARBISON GRILLED CHEESE
wiener kitchen bacon, caramelized onion, aged white cheddar, farm to market grains galore bread, arugula and blue cheese salad — 15
PAN-SEARED CORVINA BASS
pumpkin, fennel, roasted chestnut beurre blanc, fresh herb — 17
FISH N' CHIPS
tempura-battered haddock, malt vinegar fries, bacon coleslaw, tartar sauce — 15
KENNEBUNKPORT LOBSTER ROLL
verbena mayonnaise, rosemary roll, bacon coleslaw, house-cut fries — 29
BURGER
brioche bun, cheddar, wiener kitchen bacon, house cut fries, pickled red onion, lettuce, mayonnaise — 17
 STEAK SALAD
28-day dry aged New York strip steak, blue cheese, tomato, avocado, mixed green, pickled onion, buttermilk vinaigrette— 21
BEEF & MUSHROOM STROGANOFF
housemade paparadelle, local mushroom, aged parmesan, flatiron steak, cream sauce, dill — 17
CHEF DE CUISINE: Kara Anderson
PASTRY CHEF: Sara Osborn 
$5.00 split plate charge.
Note: Consuming raw or undercooked meats, poultry, seafood, shellfish, or eggs may increase your risk of food borne illness, especially if you have a medical condition.