Join us Mondays for our new weekly pot pie dinner special. Wholesome, warming, and just what you need to start the week.
April 12: curry veal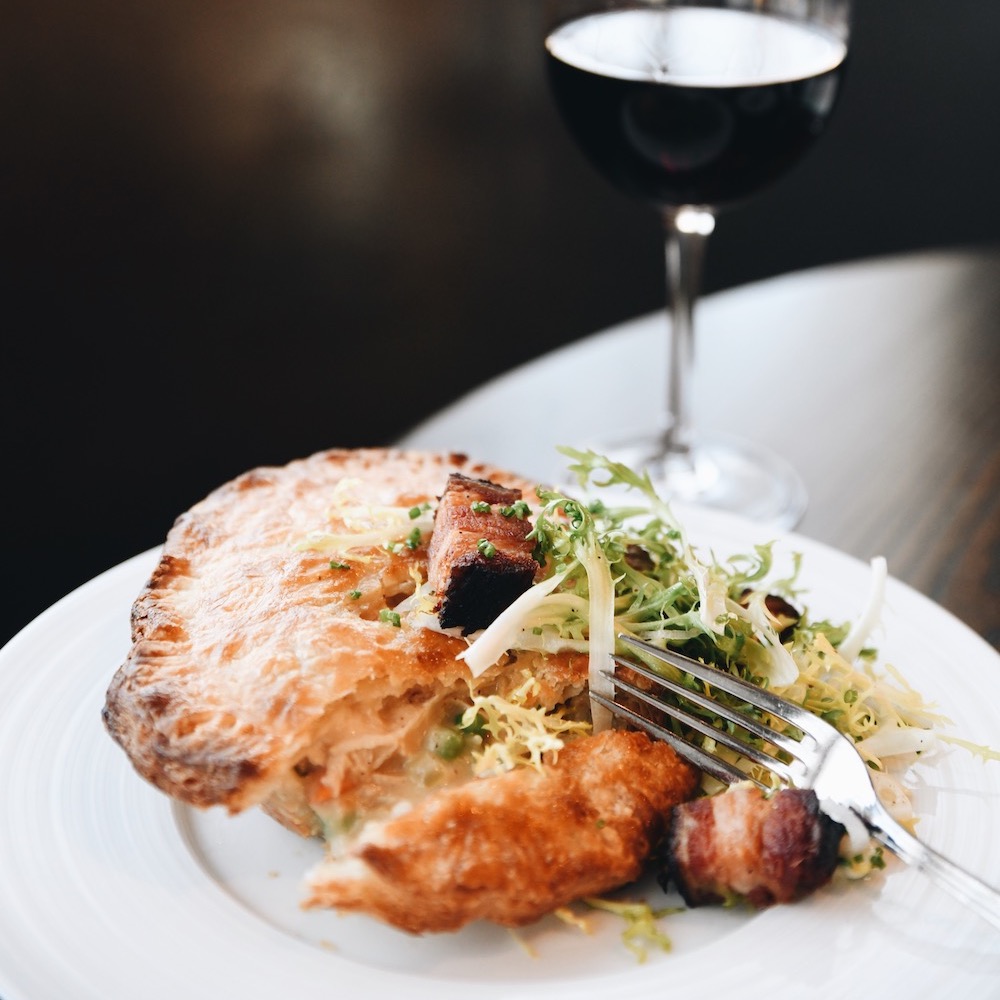 A Very Brief History of the Pot Pie
from "Restoring Humble Potpie to Its Rightful Place"
The humble potpie was once the height of culinary style. Filled with four and twenty blackbirds, for example, it was, at least in the nursery rhyme, a dainty dish to set before the king.
During the Elizabethan era, these savory pastries — decorated with flowers, fanciful designs and heraldic devices — were elaborate assertions of the chef's skill in the royal households of France and England. Among the lower classes, potpies were popular because the addition of a crust helped feed another mouth or two, while individual pies such as pasties, empanadas and pierogies were well-suited for sale by street vendors as portable meals.
The obsession with pot pies spread to the New World soon after it spread across Europe when the first American settlers took their pot pie recipes with them when they moved westward.