Saturdays & Sundays  |  11:00am-2:30pm
Reservations can be made online or by calling the restaurant at 913.329.7800.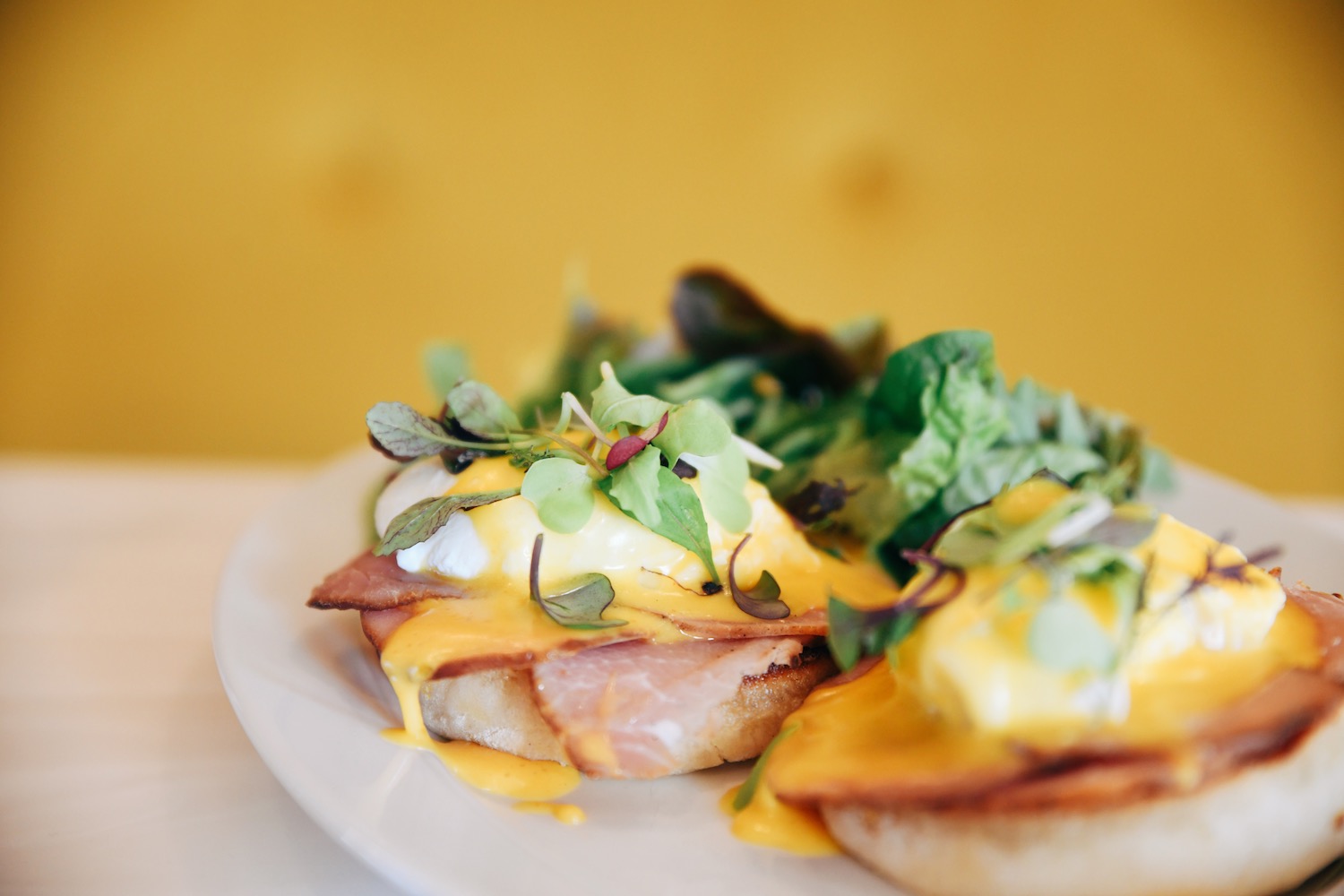 Menu subject to change based on season and availability of ingredients. 
New England Lobster Chowder
bacon, a hint of sherry, toasted brioche — 11
add Grilled Chicken (8) or Grilled Salmon (9)
Caesar Salad
romaine, anchovy, crouton, parmigiano, caesar dressing — 11
Verbena Wedge
ruby red leaf lettuce, tomato jam, bacon lardon, gremolata crumb, stilton, buttermilk dressing — 12
Deconstructed & Stacked Waldorf Salad
apple, celery root, grape, celery leaves, candied walnut creamy apple cider vinaigrette — 13
Roasted Baby Pickled Beet
goat cheese, honey-candied hazelnut, arugula, blood orange vinaigrette — 13
Steak Salad
dry-aged kansas city strip steak, blue cheese, avocado, mixed greens,
pickled red onion, buttermilk dressing — 18
Lemon Verbena Mussels
prince edward island mussels, white wine, shallot, garlic, butter, coconut milk, lemon verbena — 15
Crab & Artichoke Dip
artichoke, mascarpone bechamel, garlic, old bay, lemon cracker — 17
Verbena's Burger
brioche bun, cheddar, wiener kitchen bacon, pickled red onion,
lettuce, mayonnaise, house cut fries — 17
Roasted Amish Chicken
herb-roasted amish chicken, mushroom risotto, fresh-grated parmigiano,
thyme jus, butternut squash confit — 18
Grilled Prime KC Strip Steak
dry-aged grilled prime strip steak, chimichurri, garlic wilted spinach, house cut fries — 22
Lobster Mac & Cheese
sharp vermont cheddar, nutmeg, herb breadcrumb — 17
Fish N' Chips
tempura-battered seafood of the day, malt vinegar fries, grilled broccoli rabe, tartar sauce — 16
B&G
black pepper biscuits and chorizo sausage gravy, sunny side up eggs, crispy potatoes, charred jalapeno hot sauce — 15
French Toast
house-made brioche, whipped crème fraiche, strawberries preserves, maple syrup — 14
Eggs Benedict
farm to market english muffin, poached egg, canadian bacon, hollandaise, local greens, citronette — 14
Cacio e Pepe Soft Scramble
creamy scrambled egg, parmesan, black pepper, roasted local mushroom, arugula – 12
Smoked Salmon Tartine
grilled ibis baguette, creamy avocado, smoked salmon schmear, cured egg yolk, local greens – 14
SIGNATURE BLOODY MARY — 11
J. Rieger's Premium Wheated Vodka, House-Made Bloody Mary Mix, Queen Olive, and fresh lime wedge
VERBENA MIMOSA — 11
Freshly squeezed orange juice with Gruet Sparkling Blanc de Noirs
VERBENA BELLINI — 11
Mathilde Peche (Peach) Liqueur, Henry Varnay Sparkling Brut Rose, a dash of house-made apricot syrup, and a splash of freshly squeezed orange juice
$5.00 split plate charge.
Note: Consuming raw or undercooked meats, poultry, seafood, shellfish, or eggs may increase your risk of food borne illness, especially if you have a medical condition.
To keep everyone safe and healthy, we will be following all health and safety protocols under the guidelines of the Johnson County Health Administration and the National Restaurant Administration.